Address: The Link Centre, Whitehill Way,, Westlea,, SN5 7DL
Website: http://www.swindonwildcat...
Ice Hockey Action!
Swindon Wildcats home fixture coming up
All at The Link Centre, West Swindon.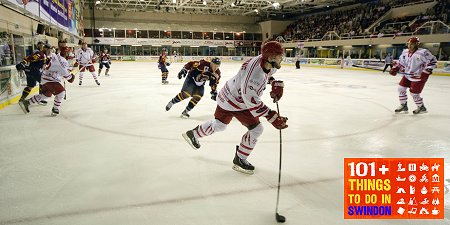 Supporters can purchase tickets online by visiting the Swindon Wildcats website via the link below or by calling their office on 01793 886 857.
Day
Date
Time