Family music festival. 2 days, every type of music plus stalls, rides & more.

Address: Riverside Park, Highworth Road, Lechlade, Gloucestershire, GL7 3AG
Phone: 01367 252500
Email: jennie@lechladefestival.co.uk
Website: http://www.lechladefestiv...
Rockin' All Over the World...
....including Lechlade! Rock band Status Quo to headline next year's Fest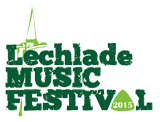 Lechlade Festival 2015
One of the hardest working rock bands of the last 50 years will be stopping off near Swindon next year.
Status Quo, with their 64 British hit singles (more than any other band) will be closing the annual 3-day Lechlade Festival.
Founding members Francis Rossi and Rick Parfitt were last in Swindon at the Oasis Leisure Centre as part of their 2010 nationwide tour.
The Lechlade Festival runs from 22-24 May 2015
Taking place from the 22nd to the 24th May, the Lechlade Festival offers something for everyone, from rock to reggae, ska to swing, jazz, blues, folk, punk, pop - and plenty more besides!
"I can't describe how excited we are to announce Status Quo" said Festival Director Jennie Rainsford.
"This is a real turning point for Lechlade and helps us to consolidate the hard work that's gone into the last 4 years. The new site will enable us to provide a better layout and improved facilities for festival goers whilst retaining our safe, family-friendly environment. Status Quo are legendary and always put on a fantastic show, tickets are expected to sell fast."

For further details on The Lechlade Festival 2015, please see the official website via the link below
Day
Date
Time