Swindon's world famous leisure centre...

Address: North Star Avenue, Swindon, SN2 1EP
Phone: 01793 445401
Website: http://www.oasisleisure.c...
Cascada in Swindon
It was an entrance that left the audience mesmerised – as German Euro dance group Cascada took to the Oasis stage.

Promoting her latest album, Perfect Day, the 23-year-old got the expectant crowds dancing to such songs as 'Miracle' and 'Every Time We Touch'.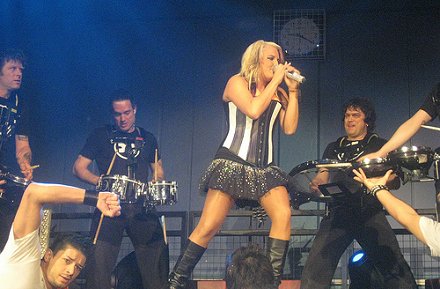 Cascada on stage at the Oasis

The blonde singer looking flawless in her black and white corset and mini skirt, accessorising it with leather knee length boots – no doubt appealing to the males in the audience!

The gig moving smoothly from her well-known up-tempo single 'Miracle' to her latest chart-topper 'Everytime We Touch'.

The biggest cheer of the night being when Cascada – accompanied by her three amazing b-boy dancers - mentioned how much she appreciated the crowd - and 'loved Swindon!'

The night was supported by three acts; girl groups 'Atlanta', 'Vogue' and UK'S No1 selling artist 'Ironik' performing his well-known hits 'Stay with Me' and ' I Wanna Be Your Man' including his new single featuring Elton John 'Tiny Dancer'.
Cascada in Swindon picture gallery

Cascada in Swindon - 25/10/2008
Day
Date
Time
Ready To Rumble!
Cox & Royer come face-to-face ahead of this weekend's big Oasis clash...

14 June 2013

Cox Comeback
Swindon boxer ready for ring return at Oasis on 15 JUNE - SWTV INTERVIEW + PRESS CONFERENCE

12 April 2013

Knock-out success
White Collar Boxing evening raises money for charity...

19 October 2009

Ready to rumble
We interview Jamie Cox and Marlon Reid before tomorrow's fight at the Oasis...

Sex-Factor
Shayne Ward gives the girls something to scream about!…

23 May 2008