Swindon's world famous leisure centre...

Address: North Star Avenue, Swindon, SN2 1EP
Phone: 01793 445401
Website: http://www.oasisleisure.c...
Pendulum in Swindon
Drum and bass group impress crowds at the Oasis

Australian drum and bass group Pendulum rocked the Oasis last night, in front of a sell-out crowd.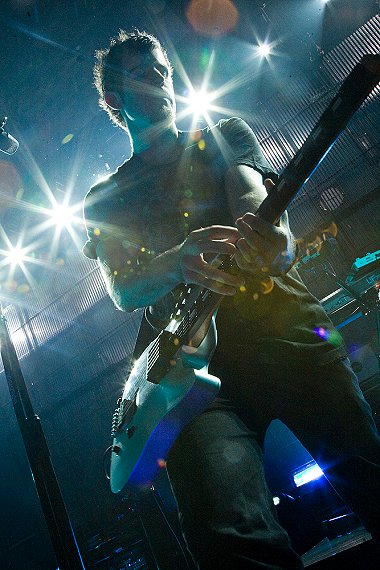 Pendulum perform live in Swindon
From 'Fasten ur Seatbelts', to 'Propane Nightmares', the band performed the best of their hits from their two albums, 'Hold Your Colour', and 'In Silico.'
But, nothing got the crowd more euphoric than when the band played their well-known remix of 'Voodoo People' by The Prodigy.
"It's been the best gig I've seen in ages," commented Carrie Wilson, 20 from Freshbrook, "the band really got the crowd pumping!"
Photos by Kris Talikowski and Vicki Blachley
Pendulum at the Oasis picture gallery

Pendulum at The Oasis - 29/11/2008
Day
Date
Time