Swindon's world famous leisure centre...

Address: North Star Avenue, Swindon, SN2 1EP
Phone: 01793 445401
Website: http://www.oasisleisure.c...
Scouting For Girls with a faint heart
Our gig review and gallery
UK indie-pop band Scouting For Girls rocked The Oasis last night, so much so, that a few of the crowd needed help after fainting at seeing their idols.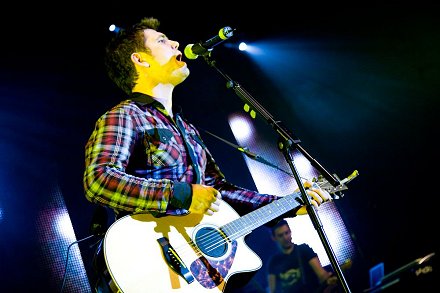 Scouting For Girls at the Oasis Leisure Centre

A real mix of ages filled the sell-out crowd, but unsurprisingly, only the young and female lined the front barriers. Half way through, some girls on the front row were clearly overcome, as the band had to stop while a few teenagers were helped over the barriers to get some air.

One thing has to be said for the Scouting For Girls, they certainly know how to get the crowd going. They changed many of the lyrics to 'Swindon' and talked about the last time they were here playing a 50 strong gig at the old Brunel Rooms. After a number one single and double platinum album it's no surprise their fan base has grown.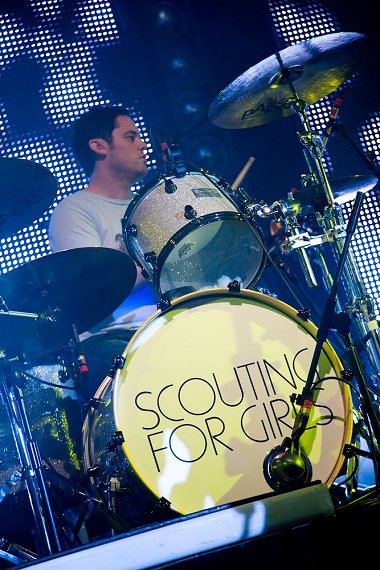 Singing out to recent pop classics like 'She's so Lovely' and 'It's Not About You', lead singer Roy Stride even disappeared at the end to only reappear at the back of the room and sing from the lighting rig to an elated crowd. A great crowd-friendly band, that I am sure we haven't seen the best of yet.
Scouting For Girls where supported by up and coming stars Sam Beeton and The Days (see photos below).
Scouting For Girls picture gallery
Photography: Kris Talikowski

Scouting for Girls - 12/11/2008
Day
Date
Time
Pendulum in Swindon
Drum and bass group wow crowds at the Oasis - gallery and review...

29 November 2008