Swindon's world famous leisure centre...

Address: North Star Avenue, Swindon, SN2 1EP
Phone: 01793 445401
Website: http://www.oasisleisure.c...
swindonweb.tv® bringing you all of our top stories on video
England v Poland International Badminton
Olympic stars put on a show at the Oasis
A friendly fixture hosted by the Swindon and District Badminton association who are celebrating their 50th anniversary. The first time international badminton has featured in Swindon for 27 years.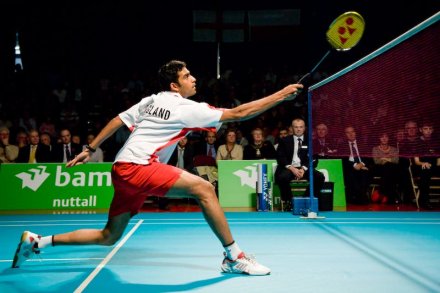 the England v Poland warm-up match at the Oasis Leisure Centre
In front of a packed crowd, England won 5-0, with former Olympic silver medallist Nathan Robertson, alongside menís doubles partner Anthony Clark, clinching the last match.
"Special thanks should also go out to all the volunteers for making this fantastic evening of top class badminton happen," said Steve Howard, chairman of the Wilthire County Badminton Association,
"It's been an especially proud occasion for the Swindon and District Badminton Association."
photos by Kris Talikowski

England v Poland badminton at the Oasis - 06/11/2008
Day
Date
Time
Ready To Rumble!
Cox & Royer come face-to-face ahead of this weekend's big Oasis clash...

14 June 2013

Cox Comeback
Swindon boxer ready for ring return at Oasis on 15 JUNE - SWTV INTERVIEW + PRESS CONFERENCE

12 April 2013

Knock-out success
White Collar Boxing evening raises money for charity...

19 October 2009

Ready to rumble
We interview Jamie Cox and Marlon Reid before tomorrow's fight at the Oasis...