Free valuations today!
Let Richard Deacon value your best items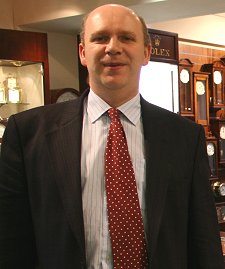 Deacons jewellers in Old Town have 160 years of experience in jewellery.
So there's no-one better
qualified than proprietor Richard Deacon, when it comes to valuations.
And today, from 3-5pm Richard will be in Mackenzies bar on Wood Street, to conduct valuations on Swindon's finest pieces - all in aid of the Friends of Old Town Library association.
So take your best jewellery along, and see how much it's worth!