Swindon Dance (Town Hall Studios):


Swindon's dedicated centre for dance...

Address: Town Hall Studios, Regent St, Swindon
Phone: 01793 601700
Website: http://www.swindondance.o...
swindonweb.tv® bringing you all of our top stories on video
Swindon Dance Un-Wrapped!
Three days of fabulous dance this weekend!
There's been loads going on at the Town Hall this weekend, as students from Swindon Dance took to the streets to show the people of Swindon just what they've got to offer.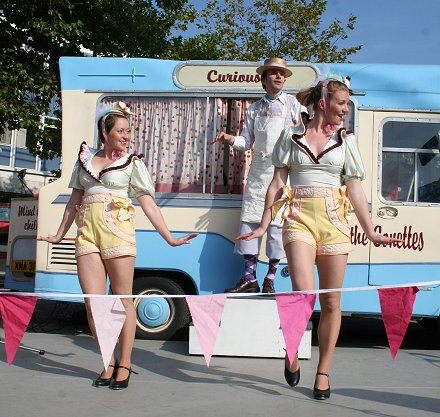 Celebrating Swindon Dance:
Mr Wippy and the Conettes
From cabaret shows to a touch of tango, samba reggae to African dance with live drumming, there's much to see - including invited guests, Mr Wippy and the Conettes from nearby Cirencester, who entertained people with their unique song and dance act throughout Saturday.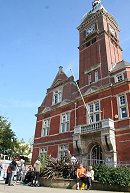 The three-day event was organised as part of national Open House weekend, which marks the launch of the Cultural Olympiad in the UK, and the chance for Swindon Dance to show off Swindon Dance extensive improvements to the interior of their Town Hall studios.
"It's been a wonderful weekend of performances," said Swindon Dance artistic director Marie McCluskey.
"A chance for everyone to see what Swindon Dance is all about, take a tour of our fantastic new facilities and for everyone to watch, take part and have some dance-based fun."

For information about specific performances, follow the Swindon Dance link below.
Swindon Dance Un-Wrapped gallery
Day
Date
Time