Photographs and artefacts chronicling the unique history of Chiseldon...

Address: The Old Chapel, Butts Road, Chiseldon, Swindon, 01793 740308
Chiseldon museum open day
History on display this Saturday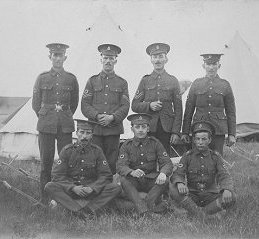 soldiers at Chiseldon Camp
A chance to look around the unique Chiseldon museum, which is dedicated to the history of the small town near Swindon.
Displays include local photographs, documents & artefacts, some dating back hundreds of years.
See link below for our detailed piece on the history of Chiseldon camp, an army base that played a crucial role in both World Wars - and was the first to welcome American GIs to Britain.
Day
Date
Time
Swindon Bombing
70 years ago - 20 OCT 1940 - the day the Luftwaffe tragically started targeting Swindon...

Chiseldon Camp
50 years on since the last soldiers left, we look back at the Swindon army base which helped win two world wars - and welcomed the first American GIs to Britain...