Swindon's world famous leisure centre...

Address: North Star Avenue, Swindon, SN2 1EP
Phone: 01793 445401
Website: http://www.oasisleisure.c...
'It's been a long time you say you've missed me'
See our gallery of Lemar live at the Oasis.

The silky smooth sounds of Lemar once again woo'ed the Swindon crowds last night as he took to the Oasis stage as part of his UK tour.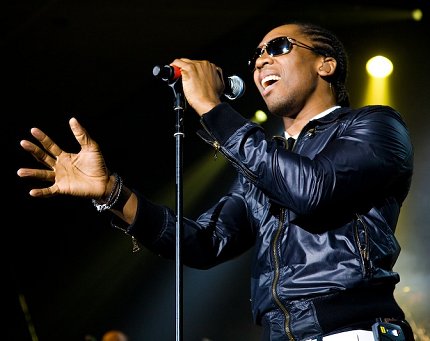 Back in town:

Lemar at the Oasis
The multiple Mobo award-winner who also visited Swindon in April 2007 certainly didn't disappoint (if the screaming was anything to go by!) and got the audience on their feet and singing along with such favourites as 'Love Me or Leave Me', '50/50' and 'If There's Any Justice in the World'.

Lemar at the Oasis - 01/04/09 - 02/04/2009
Day
Date
Time
Pendulum in Swindon
Drum and bass group wow crowds at the Oasis - gallery and review...

29 November 2008

Sex-Factor
Shayne Ward gives the girls something to scream about!…

23 May 2008

The Kooks
Brighton boys rock the Oasis - SEE GALLERY & VIDEO!...