Pentylands Countryside Park:


Community woodland in Highworth, popular with dog walkers...

Address: Off Barra Close, Highworth, Swindon
Website: http://www.pentylandscoun...
Tree-mendous!
Hundreds have put their heart and soul into a Valentine's Day with a difference - tree planting at Pentylands Country Park in Highworth.
An event organised by the The Friends of Pentylands Park [FPP] and the Great Western Community Forest, who invited people to what they described as a 'romantic mid-winter tree plant for families and lovers'.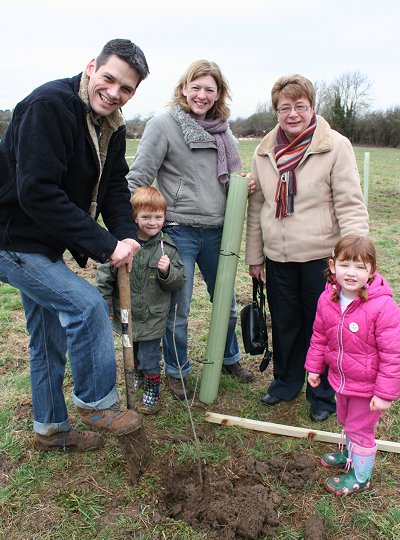 digging and planting at Pentylands Park, Highworth
"It's been a fantastic day," said Ken Saunders of FPP, "and so well attended. Thanks to everyone for coming and making the effort."
"We've managed to plant over 700 trees which is will really help towards our target of 3,200 overall, as we aim to develop Pentylands as a park to be really proud of."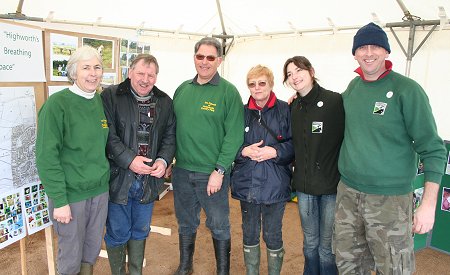 Ken Saunders (third left) alongside other members of the Friends of Pentylands Park and the Wiltshire Wildlife Trust
Activities for all ages were also on offer, including bird box and feeder making, woodland games, carving and face painting. The Highworth Silver Band also provided muscial entertainment.
Pentylands Tree Plant Gallery

Pentylands Tree Planting Day - 14/02/2009
Day
Date
Time
Park Life
It's LOVE PARKS WEEK, the weather's brilliant - so what better time to enjoy Swindon's award-winning open spaces...

Tools At The Ready!
Pentylands Country Park in Highworth enjoys activity day 5 years after first trees were planted - PICS

09 August 2014