Japanese inspired nightclub in Old Town, open late...

Address: 28 High Street, Old Town, Swindon
Phone: 01793 430444
Website: http://www.suju.co.uk
Cassette Player Special - Live DJ set from The Foals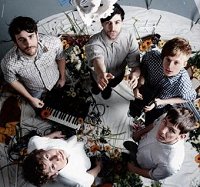 All set for Suju this Friday!
Bring ya dancing daps, spray on ya skin tight jeans and enjoy a mix of indielectro, rock N roll and funksoul tunes.
Special live DJ set from The Foals!
Rob the Mod
Phil Dirt
Resdent DJ The Chief playing a mix of funk, soul, disco, Rnb and house from years gone by to the present day.
Drinks offers available.
Please see the Suju website for more information.
Day
Date
Time