Live theatre and performance venue...

Address: Theatre Square, Swindon, SN1 1QN
Phone: 01793 524481
Website: https://swindontheatres.c...
swindonweb.tv® bringing you all of our top stories on video
Murder with Love
We speak to Leslie Grantham - AKA Dirty Den - ahead of his forthcoming appearance at the Wyvern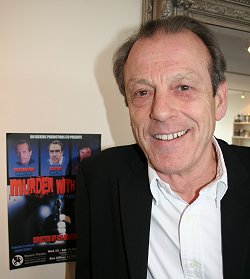 Leslie Grantham will be appearing in
Murder with Love from 15-18 April
Leslie Grantham has made a career of acting out roles which feature deceit, suspicion and blackmail.
Just watch any episode of Eastenders featuring his most famous character, Dirty Den, and you'll get the picture.

And next month, he will in Swindon for the first time for a four-night run of his latest play – Murder with Love, a fast-paced thriller written by Francis Durbridge, which starts a four night run on 15 April.

We spoke to him about his new role, starring opposite former Coronation Street star Stephen Beckett (remember him as Dr Matt Ramsden) and Duty Free's Neil Stacy, where he plays a detective inspector investigating the murder of a person everyone seems to dislike – even Grantham's character it would appear.

"It's full of twists and turns," he told us, "typical of a Durbridge script. I think the Swindon audience will enjoy it."
For your chance to see Leslie in Murder with Love, we've teamed up with the Wyvern to give away 2 pairs of tickets for the opening night.
Just answer the simple question below for your chance to win.
What was the famous pub that Dirty Den ran in Eastenders?
Day
Date
Time