Swindon Chiropractic Clinic:


Chiropractors in Swindon, specialists in health & well-being, back-pain & sports injury, who have treated more than 25,000 patients since 1982..

Address: 10 Swindon Road, Stratton St Margaret, Swindon, SN3 4PZ
Phone: 01793 820599
Website: http://www.swindonchiro.c...
A treat-ment for all
Swindon Chiropractic Clinic Open Evening
Healing hands were at the ready at the Swindon Chiropractic Clinic last night, when the practice held a free open evening.
As part of Chiropractic Awareness Week, Dr Jan Blankenstein and his team of practitioners offered free advice and assessments covering a wide range of ailments including those associated with back pain, joints, ligaments, tendons and nerves.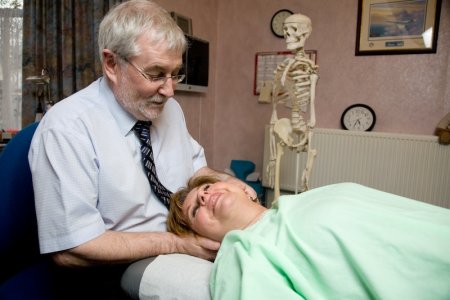 Dr Blankenstein at the Swindon Chiropractic Clinic open evening
Those who attended were also offered a free Thai massage taster session and a choice of beauty therapies.
"These open evenings are ideal because it shows that a chiropractor can treat much more then just a bad back," commented Dr Blankenstein, "we offer a safe, effective hands-on treatment which gets straight to the cause of the pain, where ever that may be in the body."
The Swindon Chiropractic Clinic has treated over 25,000 people in Swindon since it opened in 1982.

Chiropractor evening - 17/04/2009