Vic, The (The Vic) Old Town:


Popular pub and live music venue...

Address: 88 Victoria Road, Swindon, SN1 3BD
Phone: 01793 535713
Website: http://www.thevicswindon....
Back to their best
Local Swindon band to play at the Vic...
As part of the Swindon Does Arts campaign aiming to get more people engaged in the arts, Swindon band Talk in Code played their first gig in Swindon for 6 months last night.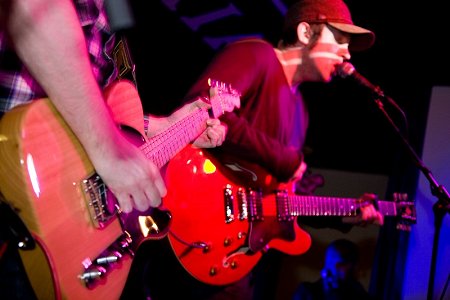 The band were joined by other local artists Auralcandy and Dave Corrigan at The Vic.

Swindon Borough Council's target is to increase engagement in the arts by 3% and to be considered 'engaged' people need to have participated or attended at least three activities.

With the forthcoming Radio One Big Weekend in Swindon attracting much interest in local music, this is an ideal opportunity for local bands/artists/singers etc to engage in the arts and promote their activities making music in Swindon has never been so much fun!
photos by Kris Talikowski

Talk in Code at The Vic - 03/04/2009
Day
Date
Time
Swindon Does Arts
New initiative aims to get everyone in Swindon actively engaged in arts activities...