Liquid and Envy - NOW CLOSED:


This venue is NOW CLOSED.

Address: 1 Havelock Square, Swindon, SN1 1LE
Phone: 01793 531384
Website: http://www.liquidclubs.co...
Pete Tong gets the BBC Big Weekend started
Eight hour dance marathon set for Liquid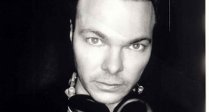 Eight hour dance marathon:
Pete Tong set to play
at the Oasis
Pete Tong is set to kick-start the BBC Big weekend on Friday 08 May in style!
The Godfather of dance is set to play in an eight hour dance marathon at Liquid.

Joining him will be much loved nu-wave pioneers, 2MANYDJs, making a very welcome return to the UK as they lift the lid on material from what is sure to be one of the standout new albums in 2009.

The event will be broadcast live on BBC Radio 1 from 11pm and will be the first time Pete Tong has ever played on a Blowpop bill.


For more information on the event and to find out how to get tickets click on Blowpop website via the link below.
Day
Date
Time
BBC Big Weekend
A year on from the BBC Big Weekend in Swindon - so reminisce with our videos and galleries...