Swindon's biggest shopping centre...

Address: The Management Suite, 29a The Plaza, Swindon, SN1 1LF
Phone: 01793 525857
Website: http://www.thebrunel.co.u...
The Tweenies are coming to Swindon
Come and meet Jake and Fizz in the Brunel this weekend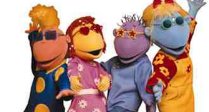 As part of a month long celebration of summer, The Brunel Shopping Centre are hosting a variety of different family activities.
And this weekend they have invited Jake and Fizz from The Tweenies to the town for all the family to meet.
They will be walking around The Brunel Shopping Centre this Saturday, August 15, from 11am - 4pm.
For more information click on The Brunel Shopping Centre website via the link below.
Day
Date
Time