The heart of Old Town, Swindon...

Address: Old Town, Swindon
Old Town Christmas Lights '09
Join in the fun on Wood Street at the big 'Switch On'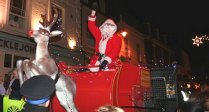 one of the biggest community
A big crowd is expected in Old Town this Thurday for the 2009 Old Town Christmas lights switch-on.
Former Town star Don Rogers - 40 years on from Swindon's biggest triumph at Wembley - is the guest of honour, and will be on the plunger to illuminate Wood Street and the surrounding area at 7pm.
Taking place on Wood Street kicks off with entertainment from 6pm.
Late night shopping will available in Wood Street and Godwin Court from 6pm-8pm .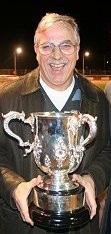 Programme of events:
6pm - Robbo the clown
6.20pm - Howard Taylor welcomes everyone
6.25pm - Muddles and the Wyvern Beauties
6.30pm - Mad hatters Tea Party with Tanwood
6.35pm - Success Martial Arts at Christmas
6.45pm - The Lion The Witch and The Wardrobe - Empire Theatre Co
6.59pm The big countdown with Town Crier Fred Ferris
7pm - LIGHT SWITCH-ON with Don Rogers
7.05pm - Father Christmas will arrive on his sleigh
7.15pm - Male Choir
7.20 - Fire Jugglers
Day
Date
Time
A Day to Remember
50 YEARS AGO!Memories of Swindon Town's greatest day - the 1969 League Cup Final - 15 MARCH 1969 - WATCH VIDEOS