Address: Pipers Way, Swindon, SN3 1SH
Phone: 01793 512 121
Website: http://www.swindonmarriot...
Women's business meet
New business club for women launched in Swindon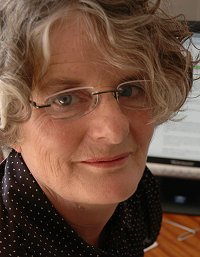 The UK's leading support and networking organisation for women is launching a new club in Swindon.

Hosted by communications expert Charlotte Mannion, The Women's Business Club will be held at lunchtime every month at the Swindon Marriot.
The first meeting is on 22nd January 12pm-2pm.

Charlotte is very excited about hosting The Women's Business Club and is hoping as many women as possible from the Swindon area will become involved and get help growing and moving their businesses forward.

Charlotte, who is a skilled facilitator, runs Quicklearn - a company which specialises in delivering communication skills workshops on topics such as business writing, customer service and personal effectiveness.
"There is a need for a club in Swindon where like-minded women can share their experience and knowledge," commented Charlotte.

"Meeting and working with other business women provides amazing benefits - from the most obvious such as business leads and potential customers, to equally valuable benefits like personal support, inspiration, motivation, ideas and advice.

"The club is not simply about the meetings – just as important is having a network of peers who can support you and that you can rely on and trust.

"The format is great as everyone gets to know each other really well – and there is a 10-minute presentation at every meeting. Our venue is great too – easy access and lots of parking."

For more information about joining The Women's Business Club telephone 01903 244434 or visit the website via the link below...

Day
Date
Time