Address: Pipers Way, Swindon, SN3 1SH
Phone: 01793 512 121
Website: http://www.swindonmarriot...
'What to Wear' Weekender
Personal shopping and styling event at The Marriott
If the answer is 'yes' to the following questions, then a series of weekend events in Swindon with Shan Williams, award winning image consultant from Colour Me Beautiful could be right up your street.
Do you wear 20% of your clothes, 80% of the time?
Do you want to save money whilst shopping?
Do you want to look fabulous, build confidence and have a great weekend?
The first weekend is on 26-28 March at the Swindon Marriott. Pre-booking is required.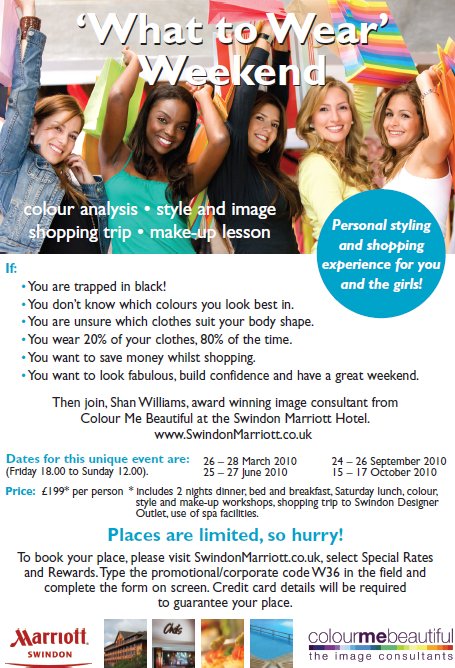 Day
Date
Time