Organisers of the Swindon Gay Pride Festival each year...

Website: http://www.swindonpride.c...
Dorothy Does Oz
The first ever ADULT Swindon panto - over 16s only
Swindon & Wiltshire Pride is hosting its first ever Adult Panto on Friday 25th June 2010, at the Central Community Centre, Emlyn Square, Swindon.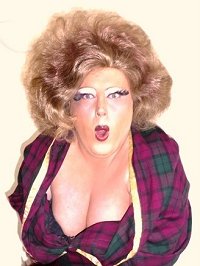 The cast is made up of members of the Pride Committee and Swindon's LGBT community and features 'Cherry Poppin', one of Swindon's home-grown cabaret & drag acts.
Doors & bar open at 7:00pm and the panto starts at 8:00pm.
Over 16s only.

This is the story of Dorothy and her quest to get home to Swindon, so she doesn't miss Swindon & Wiltshire Pride...oh no she won't... oh yes she will... So come along and see if Dorothy does in fact reach Swindon before Saturday 14th August or will the Wicked Witch of the West stop her....

Tickets are £5.00 and can be purchased from the Swindon Pride website (link below), The Mailcoach and the Swindon Tourist Office in Swindon town centre.
Day
Date
Time