Modern further education college in Swindon..

Address: New College Drive, Swindon, SN3 1AH
Phone: 01793 611470
Website: http://www.newcollege.ac....
Adult Open Evening
A chance to find out more about part-time learning at New College
Whether it's arts and crafts or computing, starting your own business or just improving your spelling and literacy,
a new series of part-time courses start at Swindon's New College this September
.
And this Wednesday, the College are staging an open evening for those who may be interested - the chance to:
- meet tutors and get advice
- see demonstrations
- enrol
- just ask questions
When:
Wednesday 07 July 2010
A full list of all the part-time courses available, some of which are FREE, can be downloaded via the link below.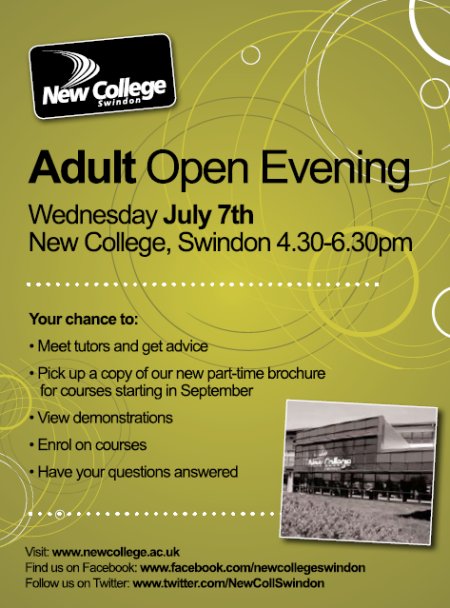 Day
Date
Time