STEAM - Museum of the Great Western Railway:


Museum of the Great Western Railway...

Address: Firefly Avenue, Swindon, SN2 2EY
Phone: 01793 466 646
Website: http://www.steam-museum.o...
Great Western Lego Show 2012
Featuring amazing model displays built entirely from LEGO bricks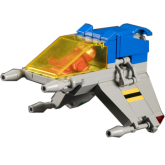 The LEGO festival was back for its tenth year last weekend (06 & 07 October) at the STEAM Museum, and it was bigger & better than ever.

Over 8,000 visitors enjoyed this LEGO extravaganza, which was a great day out anyone who enjoys the fascinating world of LEGO bricks and the LEGO brand.

The show included 100s of models, and this year's highlight camefrom the Brickish Association, who enlisted visitor's help to create a gigantic LEGO mosaic!

Saturday 06 & Sunday 07 October 2012
Photos above © John Knight, photos below © Paula Sykes
For any further information on this & future events, please visit the Great Western Lego Show website via the link below.
Day
Date
Time
Swindon Railway Festival 2012
Join Pete Waterman and show sponsors Hornby Magazine for the ultimate display of GWR railway layouts - 14 & 15 SEPT

15 September 2012

GWR 175th celebration
STEAM plans year-long programme of events to mark landmark anniversary...

04 January 2010