Live theatre and performance venue...

Address: Theatre Square, Swindon, SN1 1QN
Phone: 01793 524481
Website: https://swindontheatres.c...
Festival of Remembrance
The annual concert organised by Swindon Royal British Legion to remember all those who have fought for their country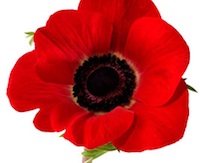 Wyvern Theatre, Swindon
Sunday 02 November 2014, 2.00pm
The annual concert organised by Swindon British Legion to remember all those who have fought for the country.
Featuring:
- The Military Choirs
- Wessex Male Choir
- Music by the Wiltshire Police Band
- The Wiltshire Players
- Children's Choir of Goddard Park School
Tickets: £10.00, Under 16s £5.00
Please see the Wyvern Theatre website or contact the box office for bookings and any further information.
Day
Date
Time
The Christmas Truce
You've probably seen the advert - but Captain Mervyn Richardson from Purton was really there...

15 November 2014

A Fitting Toast
Arkell's launch Old Contemptible Ale to mark Great War Anniversary - WATCH VIDEO

Marking The Start Of WW1
100 YEAR ANNIVERSARY: Schoolchildren gather in Wharf Green before 28 June - the day that sparked the Great War...

26 June 2014

Bravery Recognised
Proud evening as Swindon soldiers are awarded Operational Service Medals for Afganistan Tour - WATCH VIDEO

12 March 2014

Field of Remembrance
Lydiard Park hosts the Royal British Legion's tribute to our brave Serviceman & women - 08-17 NOV

Radnor Street Remembrance
Swindon honours its war graves at much-neglected cemetry - GALLERY + PICS FROM OTHER REMEMBRANCE DAY CEREMONIES

11 November 2012

Strictly Poppies
Come Dancing stars perform at the opening of Remembrance Field at Lydiard Park - GALLERY

09 November 2012

Final Ride of Respect
Thousands of bikes turn out for last Mother's Day parade through Royal Wootton Bassett - GALLERY...

Singing For Heroes
150 School children perform a repertoire of songs on Remembrance Day, raising money for Help for Heroes - 11 NOV...

24 September 2011

Wootton Bassett Rocks!
Local people unite to make charity single & video for military charities - GET INVOLVED - VIDEO FILMING THIS SUNDAY...

15 September 2011

Everyone A Hero
ARCHIVE: Wootton Bassett honours Lieutenant Daniel John Clack - the final repatriation...

18 August 2011

The Final Repat?
Emotional farewell in Wootton Bassett for Marine James Wright...

11 August 2011

Ride of Respect
10,000 bikers ride through Wootton Bassett to show appreciation for fallen soldiers...

04 April 2011

A Mother Mourns
Emotional repatriation at Royal Wootton Bassett...

30 March 2011

Royal Tribute
Prince Harry opens Remembrance Field at Lydiard Park...

09 November 2010

A day to remember
Services held across the town for Remembrance Sunday...

12 November 2007

Swindon and World War One
Lest We Forget 99 Years On: our four-part chronicle of the role Swindon people played in the Great War...