Meeting place in Swindon town centre, and home of the big screen...

Address: Canal Walk, Swindon, SN1 1LD
Phone: 01793 485 523
Website: http://www.swindontowncen...
Disney is coming to Swindon!
Walt Disney World all set to add a touch of magic to Christmas in Swindon - TONIGHT!
Special guests from Walt Disney World will make tonight a night to remember in Swindon town centre.
Thousands are expected to descend on Wharf Green and The Parade for the annual Christmas lights switch-on, which this year has been organised with Walt Disney World, the Swindon twin-town.
Entertainment kicks-off in Wharf Green at 4pm.
The main show will start from 6.30pm with a spectacular fireworks display from 7.00pm.
The Big Screen and a second screen in The Parade will beam all the action.
WHERE:
Swindon town centre
WHEN:
Thursday 18 November, from 4pm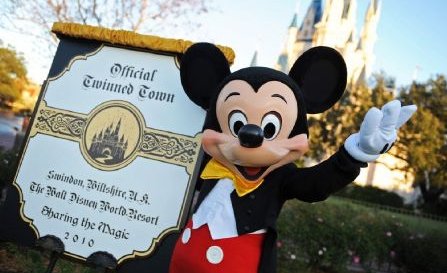 Walt Disney World and Swindon
- see video via link below
Full details are available via the inSwindon website.
Day
Date
Time
Light Fantastic!
200 school children enjoy town centre light parade and carol singing...