Supersonic Swindon
1000mph jet car on display Swindon this Saturday
The car that could be the first to reach the magic 1000mph is in Swindon this weekend - but you'll need to be quick to see it.
The Bloodhound SSC (Super Sonic Car) experience will take place at the Intel HQ in Old Town, but only for those who have
pre-registered to attend
.
The event is open to all and is
FREE
.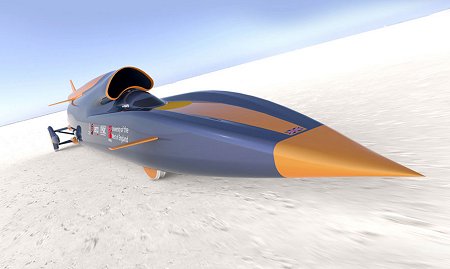 Hoping to break the world land speed record in 2012:
the Bloodhound SSC
An evening dinner with former land speed record holder Richard Noble as guest speaker costs £25 each.
Day
Date
Time
Hello, Mr President!
Air Force One soars over Swindon as Obama flies in to RAF Fairford - SEE PICS

04 September 2014

Fairford Airshow 2010
Battle of Britain commemorated as Air Tattoo pulls out all the stops - SEE GALLERY...

18 July 2010

Planes, Trains & Automobiles
How Swindon helped pioneer some of the most incredible aircraft ever built incl. Spitfires, Swifts & Concorde...