Situated in the Ellendune Centre...

Address: Wharf Road, Wroughton, SN4 9LN
Phone: 01793 464496
Website: http://www.swindon.gov.uk...
Aperitif
A solo exhibition featuring the latest work from local artist Sarah Checksfield

A little taster of an ever-increasing catalogue, something to brighten a dark autumn day.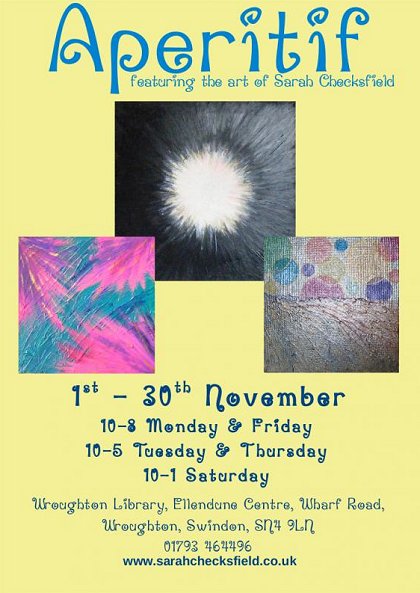 Open the same hours as the Wroughton library:
10am-5pm Tuesday & Thursday
10am-8pm Monday & Friday
10am-1pm Saturday
Sarah will also be on hand from 5.30-7.30pm on Monday 8th & 15th and again on Thursday 25th 2-5 to talk about her work.
Full details via the website link below.
Day
Date
Time