Website: http://www.greendown.swin...
Mad March Hare 2011
Hundreds got off their sofa and enjoyed the 5km and 10km run this weekend - SEE OUR GALLERY
Hundreds took part in the 4th Swindon Mad March Hare event in aid of Wiltshire Breakthrough for Breast Cancer this weekend.

The Mad March Hare event promotes a healthy lifestyle by encouraging families and people of all ages and abilities to get out and enjoy either a 5km or 10km walk, power walk or run and raise money for charity.

The 5km and 10km routes take you through the beautiful surroundings of Lydiard Park.

Were you caught on camera?
See our gallery below...
27 March 2011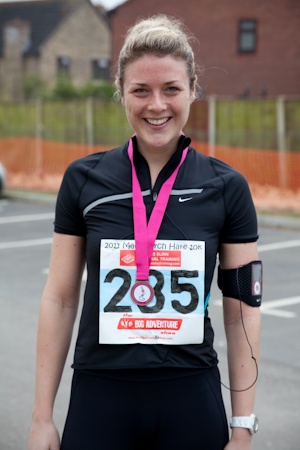 Our own SwindonWeb girl took part Liz Ledger

Mad March Hare Run - 28/03/2011
Running in Swindon
Our guide for fun runners and those more Seb Coe! - CLUBS, EVENTS, FOOTWEAR, TRAINING TIPS and more...

Mad March Hare 2013
Hundreds raise vital funds for Breakthrough Breast Cancer charity at Lydiard Park - SEE PICTURES