Northview Community Centre, Highworth:


Community Centre (formerly Northview Primary School)...

Address: The Dormers, Highworth, Swindon, SN6 7PQ
Phone: 01793 765408
Website: http://www.highworthpartn...
Harness your Market with Twitter
Workshop for beginners and experts - 20 APRIL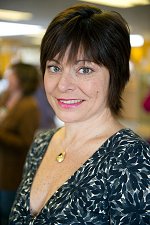 Are you a Twitter virgin or an experienced Tweeter? Do you have a clear focus in mind as to why you are planning to or are using Twitter? Are you just tweeting aimlessly? Like to learn how to make better use of Twitter to Grow your Business Reputation?
Business owners and aspiring entrepreneurs are invited to a business seminar with Gail Gibson on how to
"Harness your Market with Twitter".
The 3-hour workshop will cover:
• how to use Twitter successfully as a FREE marketing tool
• the benefits of Twitter for your business
• what you can Tweet about
• and so much more
When:
Wednesday 20th April, 9.30am – 12.30pm
Where:
Highworth Community Centre
(the old Northview Primary School site)
The Dormers
Highworth
SN6 7PQ
Cost: £30 per person
Cheques payable to "Gail Gibson".
Please post your cheque to:
True Expressions, 5 Eastview Terrace, Highworth, SN6 7HH
To learn more about Gail Gibson please visit: www.trueexpressions.co.uk For further details and to book your place please contact
Gail Gibson 07950 193 312 or gail@trueexpressions.co.uk