Ladies only business networking events in Swindon...

Phone: 0844 870 9287
Website: http://www.networkingwome...
Networking Women Swindon
Networking event for Swindon-based businesswomen - THURSDAY 20 OCTOBER...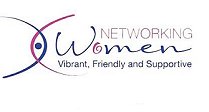 Networking Women is a collaborative organisation offering networking opportunities for women running small businesses in Oxfordshire, Wiltshire and Gloucestershire.
The Swindon branch meet each month at the Madison Hotel - with the months alternating between classic networking and their netwalking sessions (see the related content below).
No membership fees – you pay £20 upon arrival
Start after the school run!
Flexible attendees makes for vibrant and changing energy
A friendly atmosphere encouraging even the newest of businesses to start networking
How does it work?
09.30 – Informal networking and coffee
10.00 – Brunch and introductions
10.30 – Focused sessions with two businesses of your choice, allowing you time to get to know each other
11.00 – Interactive speaker/presentation
11.30 – Close
Guest Speaker:
Thursday 20 August 2011 - TBC


For any further information or to reserve your place, please visit the Networking Women website via the link below.
Day
Date
Time
Networking Women in Oxford!
Networking event for Oxford-based businesswomen. With guest speakers, coffee, and plenty of time to chat - PLUS SWEB EXCLUSIVE PRICE...

22 June 2011