Ladies only business networking events in Swindon...

Phone: 0844 870 9287
Website: http://www.networkingwome...
Networking Women Swindon - Netwalking
Join in this months networking event, eat a hearty breakfast and then go on a lovely walk!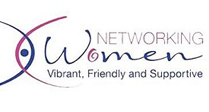 Networking Women is a collaborative organisation offering networking opportunities for women running small businesses in Oxfordshire, Wiltshire and Gloucestershire.
The Swindon branch meet each month at the Madison Hotel - with the months alternating between classic networking (see the related content below) and their netwalking sessions.
Each alternate month they do their networking with a twist, getting out and about NetWalking!
Sometimes it can be hard to find time to get outside and have a refreshing walk or even just take time out for yourself - in true Networking Women style, this way you can multi task and do both!
No membership fees – you pay £20 upon arrival
Start after the school run!
Flexible attendees makes for vibrant and changing energy
A friendly atmosphere encouraging even the newest of businesses to start networking
How does it work?
09.30 – Breakfast and introductions
10.25 – Drive to the walking location
11.30 – Close
Walking shoes or boots are recommended as the terrain of the walks will vary from gravel to woodland or field paths.
Thursday 22 September
-
The Timberland Trail, Coate Water to Chiseldon
Thursday 17 November -

Lydiard Park
For any further information, walking routes or to reserve your place, please visit the Networking Women website or Facebook page via the links below.
Day
Date
Time
Networking Women in Oxford!
Networking event for Oxford-based businesswomen. With guest speakers, coffee, and plenty of time to chat - PLUS SWEB EXCLUSIVE PRICE...

22 June 2011