Phone: 07872 666154
Website: http://www.barburyshootin...
Ramparts Run
A scenic 5 mile trail race around and across the Barbury Castle Hillfort.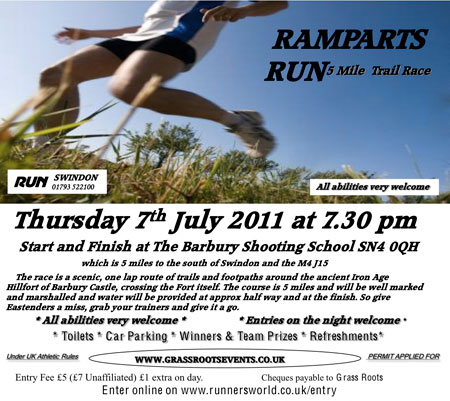 For any further information on this event, please visit the Grass Roots Events website via the link below.
Day
Date
Time
Running Events
Set yourself an achievable target - list of Swindon fun runs, 10Ks and half-marathons...

Running in Swindon
Our guide for fun runners and those more Seb Coe! - CLUBS, EVENTS, FOOTWEAR, TRAINING TIPS and more...