Vic, The (The Vic) Old Town:


Popular pub and live music venue...

Address: 88 Victoria Road, Swindon, SN1 3BD
Phone: 01793 535713
Website: http://www.thevicswindon....
Bumfluff & Brimstone
Monday, 9 May @ 8pm, The Vic Pub in Swindon
Join Sarah Archer for her debut show - a hilarious journey of her lifetime, well so far anyway!
How far are we shaped by stories, including the ones we make up?
Sex, royalty, duck-ghosts and fairy tales!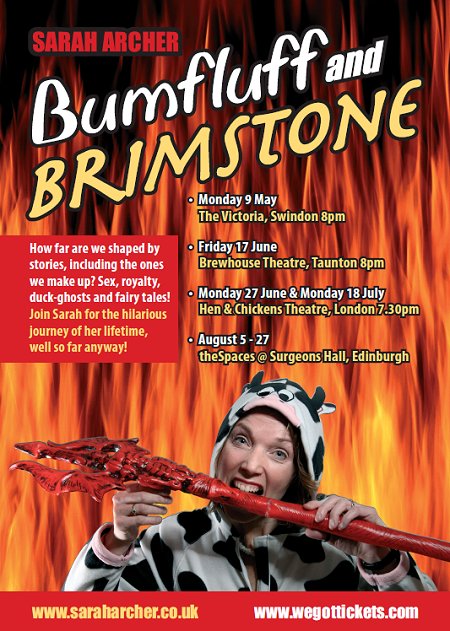 This is a work-in-progress show which means that it's the first showing and Sarah will be seeking audience feedback.
It is also her 40th Birthday, so head down to The Vic and have a laugh with the old bird!!
Tickets:
£5 in advance (We Got Tickets - link below)
£6 on the door
For any further information on this performance, please contact The Vic.