Address: Salisbury Street, Swindon, SN1 2AN
Website: http://www.swindon.gov.uk...
Swindon Festival of Walking - Launch Walk
The first Swindon Festival of Walking kicks off with a circular guided walk from Broadgreen to Coate Water on Saturday 7 May.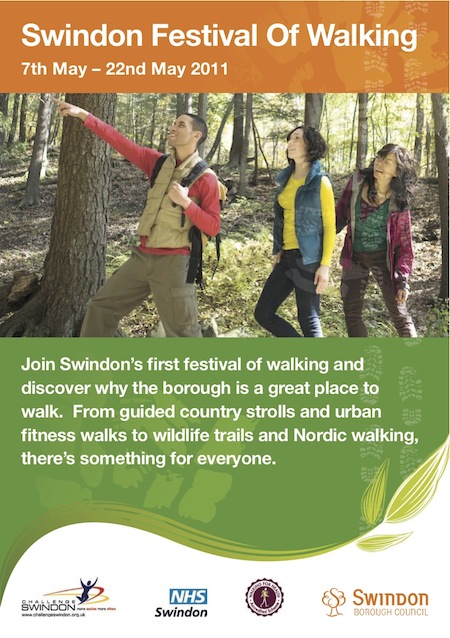 The launch walk will leave Broadgreen Community Centre at 10.00am and will be led by trained volunteer walk leaders, while health ambassadors will also be on hand to chat to people and to answer health-related questions.
The walk will head south through Walcot, Park South and Eldene en route to Coate before returning to Broadgreen and will take about two hours.
A shorter version of the walk will also be available which will take between 45 minutes to an hour.
For more information, please contact Amanda Rothwell on 01793 465413 or email arothwell@swindon.gov.uk
Day
Date
Time