Post Modern Gallery, The:


Art gallery and studio near the Wyvern Theatre...

Address: Theatre Square, Swindon, SN1 1QN
Website: http://www.artsite.ltd.uk
An Exhibition of Portraiture
PORTRAITURE & REPRESENTATION
Students from New College studying on the Foundation Degree Professional Photography have looked at the complex issues surrounding the relationship between photographer, model and audience.
In response to this, they have each produced a series of images, showing many different aspects of portraiture.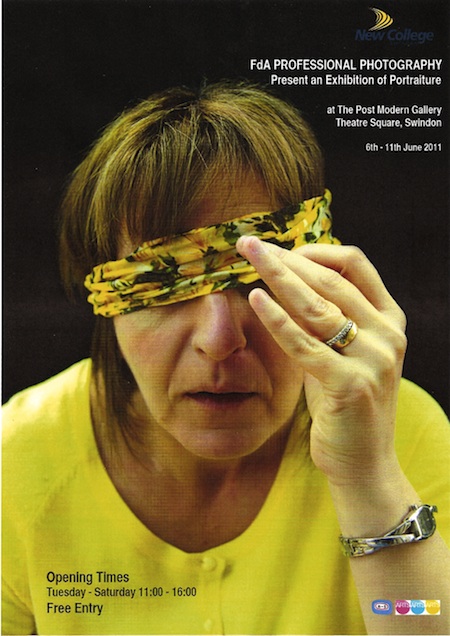 PRIVATE VIEW
Monday 6 June, 5.00pm – 7.00pm
Exhibition opening times
Tuesday 7 June, 11.00am – 4.00pm
Wednesday 8 – Friday 10 June 10, 11.00am – 4.00pm
Saturday 11 June, 11.00am – 3.00pm
For any further information please click on the New College link below.
Day
Date
Time