Swindon Town FC (The County Ground):


Home to Swindon's very own team... the Robins! Incl. Legends Lounge...

Address: County Road, Swindon, Wilts, SN1 2ED
Phone: 0871 223 2300 (box office)
Website: http://www.swindontownfc....
Folk, Blues & Alt-Country
Featuring The Redlands Palomino Company, The Snakes & more
Leading alt-country music bands, The Redlands Palomino Company and The Snakes will be performing at the County Grounds' Legends Lounge to raise money for Swindon's homelessness charity, Threshold.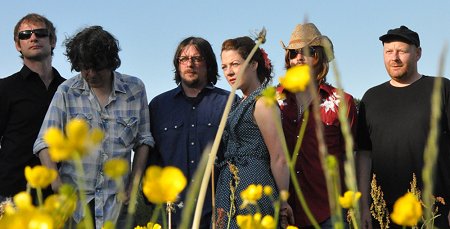 Redlands Palomino Company:

playing Swindon 18 August
Supported by Chris Rees, world-class singer-songwriter, the event will also feature a number of great local support acts, including Graham Mack's Rock Band and a local acoustic stage.
All the bands have waived any performance fees so all tickets sales will go directly into front-line activities.
Threshold is Swindon's homeless charity and has been providing accommodation, advice and support to Swindon's single homeless and roofless since 1972, currently assisting over 500 people a year. T
Doors: 6pm
Tickets: £10 in advance; £12 on the door, over 16s.
Day
Date
Time