Stylish vodka bar in Swindon...

Address: Bridge Street, Swindon, SN1 1BL
Phone: 01793 539931
Website: http://www.revolution-bar...
Vodka Love's Geek Party
Get your geek on!
Vodka Love is one of the UK's fastest growing student brands - now it's here in Swindon!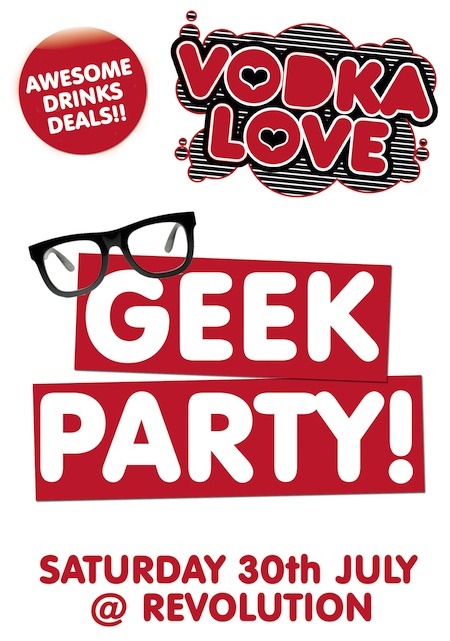 - AMAZING DRINK PROMOS
- SWINDONS BIGGEST DJs
- AWESOME VIP DEALS FOR BDAYS!
- VODKA LOVE TEESHIRT GIVE AWAYS
- THE BEST PARTY ATMOSPHERE
- HUGE THEME PARTIES
For any more information on this great night out, contact Revolution on 01793 539931.
Day
Date
Time