Guide to Swindon's 'stately home', surrounded by 244 acres of beautiful parkland...

Address: Lydiard Tregoze, Swindon, SN5 3PA
Phone: 01793 770401
Website: http://www.lydiardpark.or...
Open Air Theatre: Fantastic Mr Fox
Illyria Theatre Company presents Roald Dahl's wickedly funny farmyard story – perfect for families!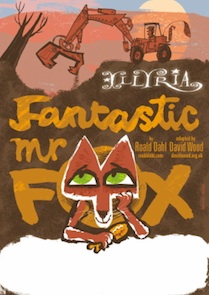 All Mr Fox wants is to feed his family, but he's up against the cruellest, meanest and most ruthless farmers you could ever meet, and they are all determined to put a stop to Mr Fox once and for all.
As they rev up their mechanical diggers and load their guns, Mr Fox's chances are slim at best…
Or will the sharpest wit win?
Tickets:
Adult:
£14.00
Child:
£8.00
Family:
£38.00 (2 adults & 2 children)
Call the Box Office on 01793 614837 or buy in person from the Swindon Arts Centre or Lydiard House.
Day
Date
Time
Lydiard Park
244 acres of beautiful parkland, the garden of Swindon's 'Stately Home'....