Two shows held annually: Horse and dog show in June + Carnival and showground entertainment in late August...

Website: http://www.wanboroughshow...
Wanborough Village Show 2012
A fantastic family day out with lots to see and do! 18 AUGUST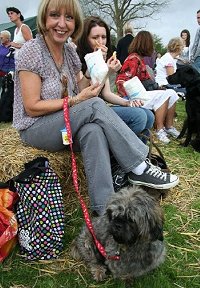 This big Swindon event starts with a carnival procession at Noon, starting at the Harrow Inn.
Fun and entertainment for everyone is then on offer at the Wanborough Showground featuring:
- Wanborough's Got Talent!
- Dog Show
- Kookie The Clown
- Classic Cars
- Produce Show
- Fairground Stalls
- Puppets
- Singing & Live music
Plus, the essential ingredient in all great shows.... a beer tent!
See the Wanborough Show website for full details and timings.
See our gallery of the 2009 event below for a flavour of the day...
Day
Date
Time
Wanborough Summer Show 09
Gallery from the Wanborough village carnival and show ground celebration - over 100 pictures...

22 August 2009