Swindon's haven for wildlife...

Address: The Avenue, Stanton Fitzwarren, Swindon, SN6 7SF
Phone: 01793 490150
Website: http://www.swindon.gov.uk...
Tree-mendous
When:
Wednesday 10 August, 10.30am - 12.00noon
Where:
Meet at Stanton Park Ranger Centre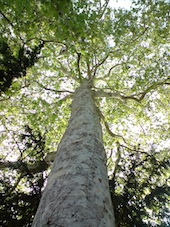 Trees are tremendous aren't they?
Learn how to tell how old a tree is without cutting it down and tell how tall it is without leaving the ground, plus lots of other fun tree-y things to do.
Booking:
In advance on 01793 490150
Day
Date
Time
Stanton Park
Our boy Milo's off for a walk around Swindon's haven for wildlife...