Date added: 07 May 2007
Dawn Chorus - First Day of the Festival of Literature 2007
It took a while coming but the sun finally shone on the first day of the Swindon Literature Festival today.

The annual homage to the written word getting under way in traditional fashion with a dawn - but quite damp - chorus at Lawn Woods in Old Town, before continuing with events at Barbury Castle and Lydiard Park.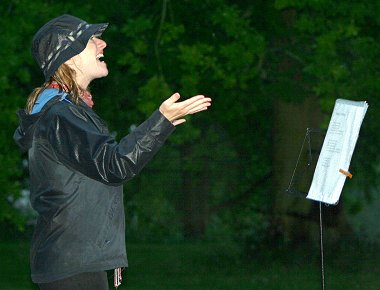 5.30am - Singing in the rain:


the Dawn Chorus in Lawn Woods this morning
Nearly one hundred eager early-birds rising at 5.30am to witness the sun rising over Swindon, while enjoying a sing-song and a hot bacon sandwich.

Many of whom still awake by early afternoon, moving onto the Roundhouse atop Barbury Castle to be entertained by storytelling by the 'Wild Man of the Woods'.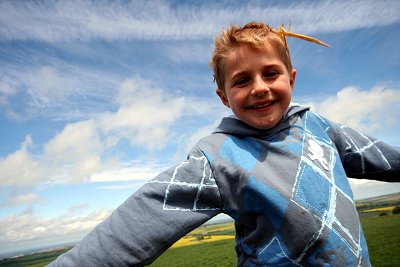 1.00pm - Here comes the sun!:


clear skies at Barbury Castle
"It's been a glorious day," said Peter Hasten, who attended both events with his two young children.

"Getting up early to enjoy the sun-rise and then to have it beating down on you while taking in the view [at Barbury Castle] makes the effort all worth while."

Festival of Literature - more information

Dawn Chorus - Festival of Literature 2007 - 07/05/2007

Barbury Castle - Festival of Literature 2007 - 07/05/2007