Date added: 12 July 2007
David Jason
He's more used to three wheels - but not today.

It was a special 'Trotters Independent Trading' helicopter that brought Sir David Jason - AKA 'Del Boy' - to Fairford, near Swindon, this morning to officially open the 2007 Royal International Air Tattoo, which takes place this weekend.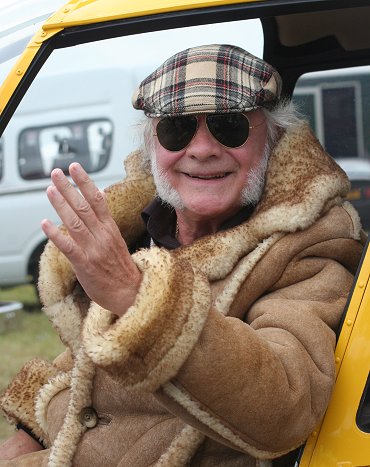 Bonjour Fairford!:


Sir David Jason (Del Boy) arrives to open
the Royal International Air Tattoo
Britain's favourite comedy character arriving in grand style just after 11'o'clock, raising a smile as soon as he stepped out of his aircraft.

'Del Boy' more than happy to lap up the attention and get one up on his old mate from Only Fools and Horses - Boycie.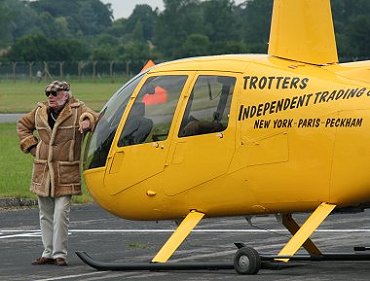 the Trotters Independent Trading helicopter

The only thing that disappointed the dodgy dealer being the quality of the cocktails on offer - not quite his usual Pina Colada!

But even Del was happy to concede the real stars of the show were the aircraft and superb aerobatics and displays planned for this weekend.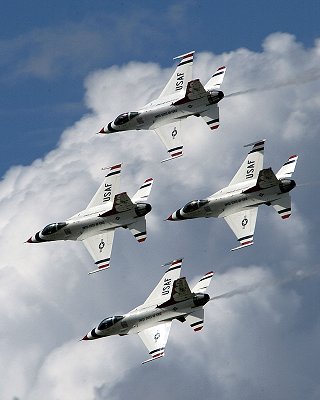 All set for Swindon's skies:


the USAF Thunderbirds display team

A jam-packed programme of aerial activity featuring planes from all over world - including the US Air Force Thunderbird display team, making a re-appearance at Fairford for the first time in six years.
It promises to be quite a show - pictures of which, incl. video, you'll be able to see here on SwindonWeb on Monday.

RIAT 2011
Barrel roles, pyrotechnic explosions and of course, the Red Arrows - SEE OUR GALLERY...

17 July 2011

Lovely Jubbly!!
David Jason AKA Del Boy returns to officially open the 2011 Fairford Air Tattoo...

08 June 2011

Fairford Airshow 2010
Battle of Britain commemorated as Air Tattoo pulls out all the stops - SEE GALLERY...

18 July 2010

Air Tattoo launch
RAF's finest fly in to launch the world's biggest airshow 2008...

03 June 2008

Air Tattoo 2007
Gallery and SwindonWebTV of this year's flying spectacular...