Date added: 21 February 2008
Commonweals 80th Birthday Celebrations
A break in the wet weather meant hundreds of people could enjoy a school celebration this weekend.

Commonweal School marking its 80th birthday by organising a grand fair on Saturday, which included a showcase by performing arts' students, a car boot sale, barbecue, Pimms Tent and various sporting events.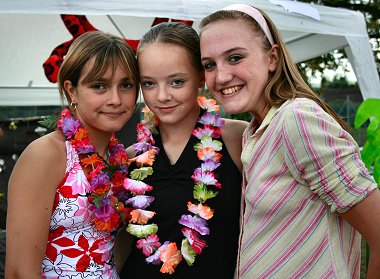 Young and old together:


current students at Commonweal (above) plus ex-pupils
gather for birthday celebrations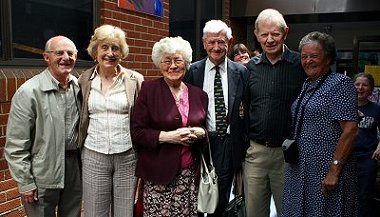 Ex-pupils were also invited to a school reunion, for the chance to browse through archive photos and literature in the library, and tour the school to reminisce.

"It's been a fantastic day," commented Headteacher Keith Defter, "a great opportunity to both share the creative work of students and acknowledge the school's 80th birthday."

Commonweal School - more information

Commonweal Schools 80th birthday celebrations - 07/07/2007