Date added: 01 September 2007
Forest Festival 2007
Picture gallery from Lawn Woods
The sun was shining overhead on Saturday as adults and children found fun and frolics for free at the 9th annual Forest Festival 2007. Organised by The Great Western Community Forest Team, the annual event combined fantastic family entertainment with an environmental theme.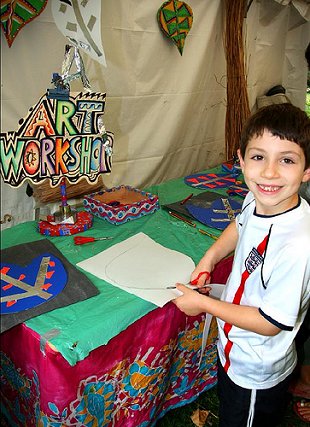 Hands on action:


a happy festival go-er gets creative
From recycled "junk" craft workshops to outdoor games, live music and a café menu hosting only local produce, the day was definitely action packed and inspirational to all who attended.
"We've all had a brilliant time, said one Mum, "the kids have had fun and it's good to see them away from their computer games".

Forest Festival 2007 - 01/09/2007