Date added: 06 November 2008
Best in the business
Celebrities support local award ceremony

Michelle Gale, Angie Best and Lindy Layton were just a few celebrities that turned up for an award ceremony last night.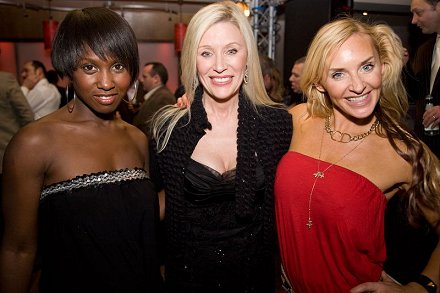 (l to r) Michelle Gale, Angie Best and Lindy Layton show their support for the TAO award ceremony
Held at The Apartment, the night was put on by Swindon-based company TAO (Try Anything Once) productions, where special guests and clients were invited as a thank you for all their help throughout the year.
TAO is an entertainment company that ranges from festival and event management to venue and site design & theming.
Andy Cotton, owner of the company, who has been in the entertainment business for over 20 years.
photos by Kris Talikowski

Award ceremony at The Apartment - 06/11/2008
Diego Maradona
Swindon's connection to the mercurial football artist.
WARNING: CONTAINS WORDS & RECOLLECTIONS SOME TOWN FANS MAY FIND DISTRESSING

George Best
The Good, The Bad and The Bubbly - and Swindon enjoyed all three #legend....