Date added: 01 July 2008
Jimmy Carr stand-up
TV's funny man has a real laugh in Swindon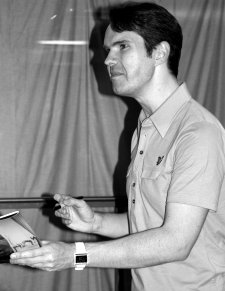 Carr makes time to speak to fans
Jimmy Carr had Swindon in fits of laughter last night, as he took to the stage at the Oasis.
The TV comedian - one of Britain's best - was in town as part of the first ever Swindon
Comedy Festival.
And the unsuspecting audience weren't prepared for just how dry his humour would be.
The hilarious star shocked the crowds with brilliant jibes about our beloved town - from 16-year-old dads with four kids, to Billie Piper's resemblance to a monkey.
(His words, not ours).
And he took particular pleasure in embarassing dozens who took to their seats up to half an hour after the lights had gone down - following confusion over ticket times.

"Where are you from? Down the road?
"Well I've just come from North London and I still managed to make it here on f****** time!"