Date added: 09 May 2008
Poetry in Motion
Poet Laureate drops in as part of this year's Festival of Literature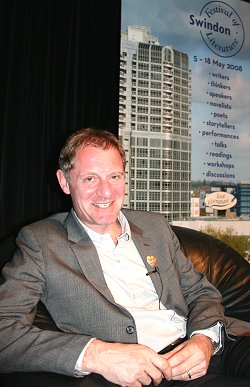 Poet Laureate Andrew Motion
The Arts Centre was alive with the stimulating prose of Andrew Motion last night.
The poet laureate - in Swindon as part of the
Festival of Literature - gave a performance which was brimming with emotion.
Telling hard-hitting tales of 109-year-old Harry Patch - the last survivor of World War One - Motion has a way of delivering the emotion of the subject in such a way that the audience can feel it.
And having put the crowd through their paces, he lightened the mood with comical stories of his own experiences.
For anyone lucky enough to see him in action, it was an evening spent in awe of the trials and tribulations of a man whose poetry has been entertaining Britain's cream of the crop since 1999.
And let's face it - if it's good enough for the Royals, it's good enough for Swindon.
Dawn Chorus
Early risers smile through the rain in Lawn woods...

05 May 2008