Date added: 23 May 2008
Sex-Factor
Shayne Ward gives the girls something to scream about!


The Oasis was filled with the sound of thousands of girl's hearts breaking – as sexy X-Factor star Shayne Ward took to the stage.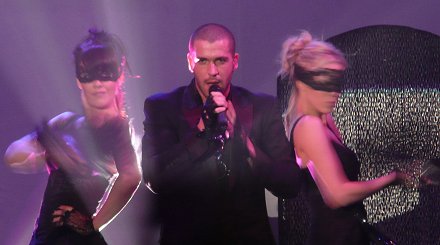 Leaving Swindon girls 'Breathless':
Sexy singer Shayne Ward performs at the Oasis
Promoting his latest album Breathless, the 23-year-old wooed the crowds with such songs as 'U Got Me So' and 'That's My Goal'.

"He was absolutely brilliant," commented Melanie Taylor, 16, from Highworth.

"I think he was everything I expected and more."

With the sexy pop star continuing his tour until November this year it's one definitely not to be missed.
The Kooks
Brighton boys rock the Oasis - SEE GALLERY & VIDEO!...

Ooh La!
Kooks come to Swindon...

29 January 2008