Date added: 25 April 2008
Westwood hits Swindon's super club
Radio 1 DJ "drops the bomb" at Liquid & Envy!


It's the hot topic on everyone's lips - the new £3 million Liquid & Envy super-club in Swindon.

With a VIP night on Wednesday and the grand opening on Thursday, clubbers were treated to an amazing line up of entertainers - from opera singers, dancers and the King of hip-hop himself, Tim Westwood on the decks.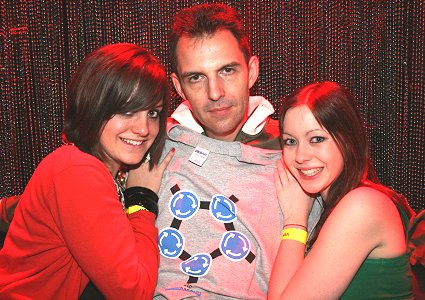 SwindonWeb's Mel and Vix with Westwood
in our
famous Magic Roundabout t-shirt
And boy, was it a week the SwindonWeb girls will never forget!
General Manager Jon Jackson said: "We've had a great response from the public, it's been phenomenal. I'm just so excited and proud to be here."

Liquid and Envy Launch - 24/04/2008
Robbo Retires
Fans favourite forced to leave STFC...

26 September 2008