Date added: 03 March 2008
Swindon Comedy Festival 2008
Famous acts set to stir up a storm in Swindon
Swindon's first ever comedy festival is set to take place this summer, with big names already confirmed.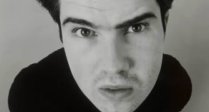 Jimmy set to be a sell-out
Funny man Jimmy Carr will be performing his usual satirical (and hilarious) comedy at the Oasis Leisure Centre on 30th June, as part of his 'Repeat Offender' tour.
Set to be a sell-out, you better get in there fast if you want to experience the wrath of TV's funny man!
Whilst Jimmy takes over at the Oasis, guests at the Wyvern Theatre will be entertained by gentle tales of human behaviour courtesy of the lovable Rabbi Lionel Blue.
'8 out of 10 Cats' team captain Sean Lock, makes his Wyvern debut fresh from the success of his hit BBC2 show, '15 Storeys High'.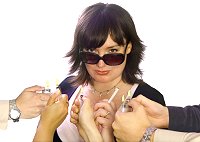 shares her tips with Swindon
Deborah Frances White presents a light-hearted evening of helpful hints for the unlucky in love, with her innovative 'How to Get Almost Anyone to Sleep with You."
And with an abundance of success stories under her belt after a sell-out session in Edinburgh, singletons in Swindon had better watch out - there may be a few experts roaming in the town after this performance!
But it's not just single acts taking to the stage, with acts such as 'Kit and the Widow' and 'Topping and Butch' causing double-trouble at the Wyvern, and string trio Pluck combining music and comedy in 'The Specialists'.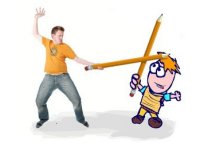 Howard Reid with his cartoon
Whilst you're enjoying the wonders of some of Britain's funniest acts, the kids can also be appreciating a more appropriate comedy.
With the successful comedian and cartoonist Howard Read and his mini-me sidekick Little Howard, and the innovative Burple Brothers who will be presenting 'The Great Big Comedy Song Show' - there's something for everyone.
Contact the Wyvern Theatre ticket office on: 01793 524481.

Wyvern Theatre - website

Oasis Leisure Centre - website
Sex-Factor
Shayne Ward gives the girls something to scream about!…

23 May 2008